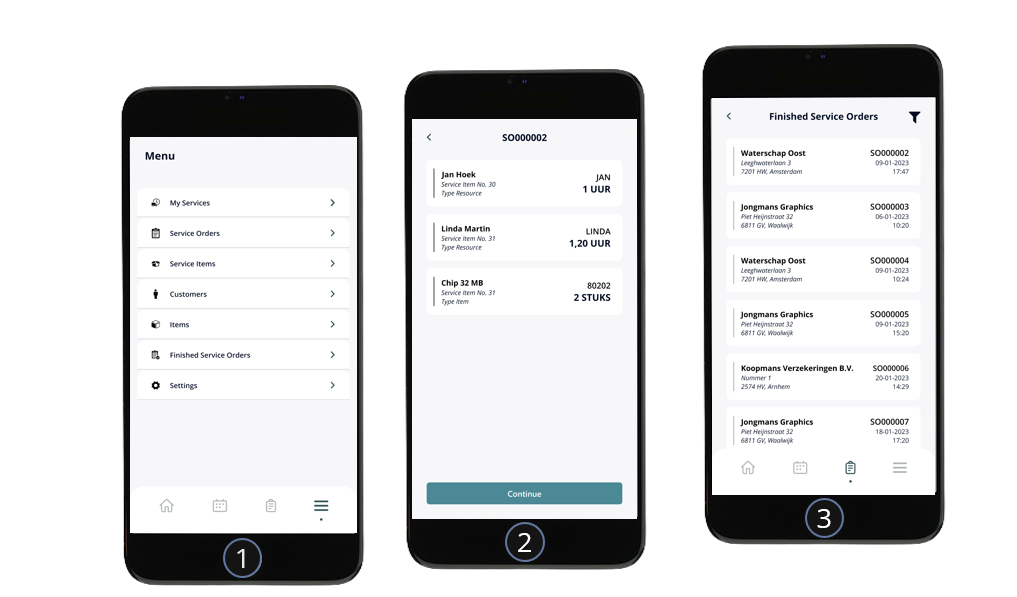 Our power app for mechanics
The easy registration and tracking of service orders is often a challenge for companies. Currently, this is often done with loose papers, which is error-prone. It also means that colleagues in the office spend a lot of time entering service orders into the ERP system. This costs unnecessary time and therefore money, so the question arose: can we build a Power App?
Our Service App makes it easier for mechanics to manage their service orders and eliminates the frustration of colleagues in the office when entering (poorly legible) service receipts.